Day 1 :
Keynote Forum
University of Naples Federico II, Italy
Time : 10:15-11:05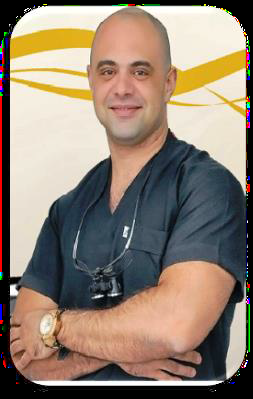 Biography:
Mohamed Adel Al-alem is a prominent name in Dental Care and Oral Health in Egypt his native country, and many other countries such as Emirates, Tunisia, Italy, Korea and the Gulf Area. He has started his career with all love and dedication with a great commitment to work till the last moment in his life, on delivering the latest research knowledge of dental technology to all over the world. He has a highly respected international reputation, qualified him to participate in the international conferences and seminars. In 2008, he opened Al Alem Dental Center after graduating from the Faculty of Dentistry Ain Sharns University in 2007. He focused his entire career on Cosmetic Dentistry and working on a DSO Master's from DSD (Digital Smile Design). He joined the International Dentistry community by getting membership in the American Academy of Cosmetic Dentistry (AACD), also became a Member in The International Congress of Oral Implantologists (IC01), SENAME and ADA. Recently, he employed at University of Naples Federico II, working as part of its doctors in the position of "Director of advanced implant diploma" to approve the exam's result of implant diploma in the university and also to review the cases. Last but not least by the end of 2016 he will get the fellowship degree
from RWTH Aachen University in Germany.
Abstract:
In today's world of technological digital dentistry, many efforts are done so that the esthetic cases are planned and executed in predictable ways. In this case, 3 Dimensional smile design using face scans, intra oral scans was done to the patient to do proper analysis of the existing dentogingival situation, also merging with CBCT data gave us the accurate soft tissue & bone levels with lip roll technique, then 3D waxup was done to the new desired gingival heights and 3D printing of the model from which a crown lengthening guide was fabricated to assist the Laser osseous & soft tissue crown lengthening procedure which helped produce with accuracy the digital design of hard and soft tissue architecture in the patient's mouth. Finally, preparation was done using the mockup as guide and final delivery of esthetic pleasing accurate and true to design smile.
Keynote Forum
Univetsiry of Detroit Mercy School of Dentistry,Detroit, Michigan, USA

Biography:
Swati Chitre has completed BDS from India, MSD in Operative and Preventive Dentistry from Indiana University and DDS from University of Detroit Mercy school of Dentistry. She is currently wokring as a Clinical Associate Professor at the University of Detroit Mercy School of Dentistry.She teaches in the preclinic laboratrory and clinics. Prevention of caries, Dental Sealants are the main areas of her research interest. She has presented posters and oral presentations in national dental meetings for past few years. She also maintains her skills by practicing in private practice one day a week and devotes one day a month to serve the underserved population.She is a reviewer for the reputed Journal of Operative Dentistry,Journal of Dental Research and had been serving as an editorial board member of reputable Gavin Journal of Dental Sciences. She presented the same topic in Dental Medicine International conference -2016 in Toronto, Canada.
Abstract:
Different pretreatment methods have been investigated with the intention of enhancing the effectiveness of etching enamel surface and improving sealant retention,and the tight micromenhanical adhesion to enamel surface essential for their success. However, to the date there has not been a gold standard for cleaning pits and fissures prior to the application of etchant and sealant. A report from American Dental Association Council on Scientific Affairs stated: There is limited evidence in favor of using air abrasion as a cleaning method before acid etchnig to improve sealant retention. Objectives: Audience will have a better understanding on current sealant recommendation,they will gain knowledge of different fissure pretreatment methods and be able to place sealants using different fissure pretreatment methods.
Biography:
EhabRashed, BSc, BDS, MSc, Dipl. Dental Impl., is an Emirati dental surgeon with over 24 years of experience in Dentistry. He obtained his Bachelors in Oral Surgery and Dental Medicine in 1988. He is holding Diploma and Master of Science in Oral Implantology from Freiburg Uni-versity and Munster University, Germany. He is a member of the American Academy of Implant Dentistry AAID, Diplomate ICOI, Diplomate DGOI, GBOI German Board of Oral Implantolo-gy, and Dental Xp expert. He started his private clinic in 1996. He has been placing dental im-plants along with bone grafting and soft tissue reconstruction to replace missing teeth since 1998. He is one of the pioneers in Esthetic Dentistry and Implant Dentistry in Dubai, UAE and has been involved in esthetic and corrective treatment since 1997. He is dedicated to the new advancements in cosmetic Smile Design as well as Dental Implantology.
Abstract:
This Protocol will explain and demonstrate how to extract a defective tooth in the interior maxilla, the way to manage the extraction site, when and where to perform immediate implant place-ment and ways to handle the extraction socket by using the right tools and bio-materials in order to maintain the integrity of the soft and hard tissue to achieve a final esthetic outcome.
Keynote Forum
Stony Brook University, USA
Biography:
Ying Gu has received her DDS, PhD degrees and Resident Training from Stony Brook University School of Dental Medicine. She is currently an Associate Professor in the Departments of General Dentistry, and Oral Biology and Pathology at Stony Brook University. She is the Vice President-Elect of AADR Long Island Section. She has published book chapters and papers in reputed journals and is serving as the Reviewer of multiple journals.
Abstract:
Ultimately, it is the host's reaction to the presence of bacteria that mediates tissue destruction". Thus, the concept of hostmodulation- therapy (HMT) as an adjunct to traditional periodontal treatment, to reduce host-derived pro-inflammatory mediators and suppress tissue-destructive enzymes, was introduced 25 years ago. As a "Founding" contributor to this concept, Golub et al discovered that tetracyclines (TCs), unexpectedly, can inhibit tissue (including bone)-destructive matrix metalloproteinases (MMPs), and by a mechanism unrelated to their antibacterial properties. They then developed NON antibacterial tetracyclines (e.g., subantimicrobial-dose doxycycline; SDD) as HMT drugs to treat periodontitis and other inflammatory diseases. Two formulations have received international government approval (e.g., FDA) including: (1) Periostat, the first systemic HMT medication for the management of periodontitis; and (2) Oracea, for the treatment of chronic inflammatory skin disease. Subsequently, a series of chemically modified NON-antibacterial TCs (CMTs) were developed which enhanced their MMP-inhibiting properties. One of these, CMT-3, has been tested in patients with the cancer, Kaposi's sarcoma, and as a potential treatment for a fatal lung disease, acute respiratory distress syndrome. In addition, clinical studies demonstrated safety and efficacy of SDD formulations in oral inflammatory diseases (periodontitis, pemphigoid) and various medical diseases (e.g., rheumatoid arthritis, post-menopausal osteopenia and type-II diabetes). Recently, our lab has developed additional MMP-inhibitor drugs, the chemically-modified curcumins. This presentation will highlight the proven clinical efficacy of HMTs for periodontitis and their benefits for systemic health.
Keynote Forum
Universidade de Santo Amaro, Brazil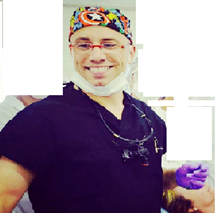 Biography:
Cerveira (João Carlos Cerveira Paixão) currently lives in Princeton, NJ, United States. He lectures Botox and Fillers worldwide in 4 different languages. Possesses dual citizenship (Brazilian and EU), In São Paulo Brazil, graduated in dentistry in 1997. Became Specialist in Oral Rehabilitation in 2000. In 2005 initiated an Start Up for an Italian company in Brazil, which subsequently received the invitation to move to Italy to direct and to coordinate Italian branches in 27 countries. This task entailed working with Regulatory Affairs aspects to the development of new products. In addition, responsibilities also involved the training of human resources, logistics, and sales management in many countries. After years exposed to this environment and the experiences accumulated DIFNE (Dental International Filler Neurotoxin Education), a nonprofit organization was created. The aim of DIFNE is to dissipate and train dentists world widely in the use of Botox and Filler.
Abstract:
During the last decade, the demand for cosmetic services has increased considerably in many parts of the world. Several medical specialties providing cosmetic services have witnessed increases in procedures that enhance physical traits, reverse the effects of aging, and improve esthetics. Cosmetic surgical procedures, the use of botulinum toxin type A and dermal fillers, dental bleaching, and other dental cosmetic procedures are widely requested by adults. An undeniable psycho- logical benefit of cosmetic procedures is the increase in self-esteem. In turn, improvement in self-esteem changes the scope of several of these cosmetic procedures to another level: therapeutic. In orthodontics, facial esthetics are enhanced in several conventional ways; the 2 primary ones are alignment of the dentition and balancing of the patient's profile. Additionally, measures to improve the smile are often-sought procedures. In particular, those with a "gummy smile," so called due to excessive display of gingival tissue in the maxilla on smiling, can be self-conscious, embarrassed, or even psychologically affected, and thus seek intervention.
Oral And Dental Health, Orthodontics & Craniofacial Research, Oral And Maxillofacial Surgery
Location: Orlando, USA
Session Introduction
Faculté de Chirurgie Dentaire-Université de Strasbourg, France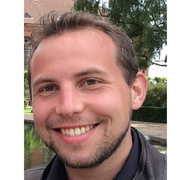 Biography:
Damien Offner has completed his PhD in 2009 from Strasbourg University, France. He became University Hospital Assistant in 2013 and achieved a University Diploma in Hygiene and Sterilization in the same year. He has published several papers in this field.
Abstract:
Objectives: To elaborate and determine the efficiency of an ethical method, based on a thought experiment in ethics, on hygiene rules compliance for dental healthcare team members.
Study Design: A prospective study that assesses hygiene compliance in dental practice before and after a thought experiment in ethics, using two questionnaires.
Participants: 130 clinician students in dentistry of Strasbourg University Hospital (HUS), France.
Results: The results emphasize a better implementation of hygiene rules after the thought experiment in ethics, when comparing the relative frequencies of completed hygiene items. A Wilcoxon signed rank test shows significant differences between the first questionnaire and the second one after the thought experiment in ethics (p<0.001).
Conclusions: This ethical method provides efficiency on hygiene rules compliance, which makes it beneficial to implement. The benefits are for patients and for dental healthcare team members, since an improvement of infection control leads to a decrease of occupational hazards in dentistry. However, far from being an absolute unit method, this thought experiment in ethics appears to be an original, supplementary and complementary method.
Araraquara University, Brazil

Biography:
Marcos Marques Rodrigues is Assistant Professor of Otorhinolaryngology at University of Araraquara. He completed his Master's Graduation in School of Medical Sciences at Unicamp- Campinas, Brazil in 2014. He is finishing his PhD in the beginning of 2017. His principal studies involve the evaluation of obesity and sleep
apnea.
Abstract:
Purpose: This study was designed to evaluate the correlation between computed tomography findings and data from the physical examination and the Friedman staging system (FSS) in patients with obstructive sleep apnea (OSA).
Patients & Methods: We performed a retrospective evaluation by reviewing the medical records of 33 patients (19 male and 14 female patients) with a mean body mass index of 30.38 kg/m2 and mean age of 49.35 years. Among these patients, 14 presented with severe OSA, 7 had moderate OSA, 7 had mild OSA and 5 were healthy.
Maurice H Kornberg School of Dentistry, USA
Biography:
Amid I Ismail, BDS, MPH, DrPH, MBA, is the Laura H Carnell Professor and Dean at the Kornberg School of Dentistry, Temple University. He has been an actively funded Researcher for over 30 years with expertise in population-based studies, caries research and interventions to reduce health disparities. He has received over $20 Million in funding throughout his research career. His expertise is in the field of measurement, outcomes assessment, design and planning for complex statistical analyses, survey methods and organizational management. He is ranked in the top 95th percentile by ResearchGate in the impact of his research. He has received awards from the International Association for Dental Research (H Trendley Dean Award), the Regents' of the University of Michigan (Community Service), Leadership citations from the American Dental Association and the Shils-Meskin Leadership Award in Dental Education. He co-founded and co-chairs the International Caries Detection and Assessment System Coordinating Committee. He also founded and chairs the Alliance for Oral Health Across Borders. He has received his Dental Training at the College of Dentistry, Baghdad University, where he had the highest grade point average for 5 years. He completed a Master's and Doctorate of Public Health studies at the University of Michigan. He also graduated with distinction from the Ross School of Business at the University of Michigan where he received his MBA. He is a Diplomate of the American Board of Dental Public Health.
Abstract:
Dental practice has exclusively focused on providing procedures and the process of dental care. The only measure of outcomes that we have traditionally considered is the quality of the care or procedures provided to patients. Medicine, insurance companies and the federal government, are increasingly focusing on value of health care to patients. It is not how many tests for A1c are conducted but whether diabetes is being controlled. This is a new area for dentistry and requires that we start to reframe dental care and consider the consequences. A pivotal change required to implement this new model of care is to move away from developing traditional treatment plans to a new focus on "Comprehensive Patient Care Plan" when outlining the series of therapies deployed to manage dental and oral conditions in patients or populations. Traditional treatment plans list therapies for dental and oral health problems that should be provided, in an appropriate sequence, and in order of urgency. While this approach has been used successfully in dental practices all over the world, outcomes of oral healthcare have not been the target of care. Often outcomes of dental care are confused with quality of care. In order to achieve health outcomes, it is imperative that a new model for total disease management be adopted, with a focus on overall management of risk factors, risk-adjusted prevention and education, staging of disease severity to control early stages and treat extensive stages. The plan must start by defining the outcomes that patients' value. For caries management, for example, the preferred outcomes may be to keep sound teeth from developing caries, medically manage early lesions so they do not progress to cavitation and restoring or treating all cavitated lesions. If these are the outcomes that dentists and patients want to achieve, then the process of care should include different staging of the caries process, risk management, detailed preventive plans and conservative restorative care. Compensation for dental care must also consider whether outcomes are achieved. This change will radically refocus dental care.